Beauty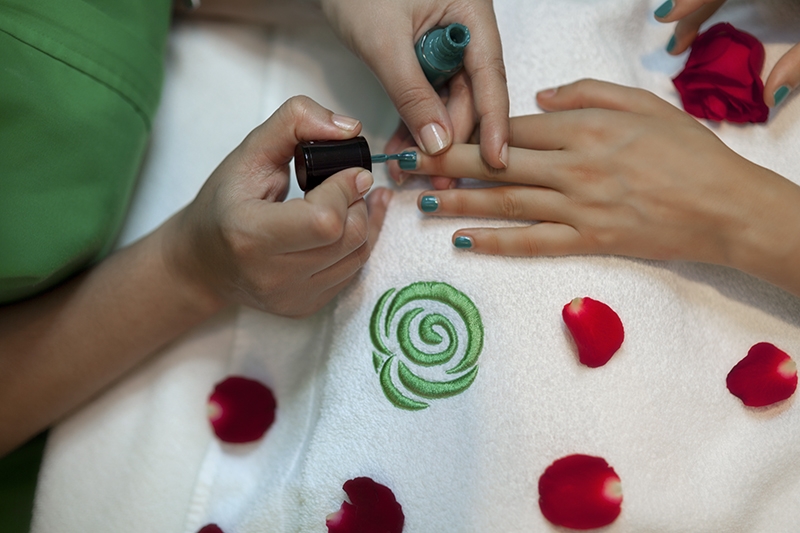 Prolong your journey with a range of fabulous beauty treatments.
OUR FACE CARE
Lustrous orange blossom (30min)
300DHS
---
A combination of relaxing, moisturizing and deep cleansing for freshness and radiance.
Oriental beauty treatment (45min)
500DHS
---
Cleansing for softening and tightening with scented oils to hydrate your skin.
Imperial rose treatment (45min)
600DHS
---
The delicate floral extracts in this soothing pink moisturizer, full of essential nutrients, will leave your skin radiant, enriched and shining.
HANDS AND FEET BEAUTY TREATMENTS
Varnish
80DHS
---
French manicure
100DHS
---
Manucure
250DHS
---
Pedicure
250DHS
---
WAXING
Eyebrows
50DHS
---
Down
50DHS
---
Chin
50DHS
---
Underarm
70DHS
---
1/2 arm
90DHS
---
Arm
180DHS
---
1/2 legs
120DHS
---
Legs
250DHS
---
Brazilian
200DHS
---
American
100DHS
---
Complete bikini
250DHS
---
Full waxing
700DHS
---
HAIR DRESSER
Brushing
150DHS
---
Shampooing Brushing
200DHS
---