Products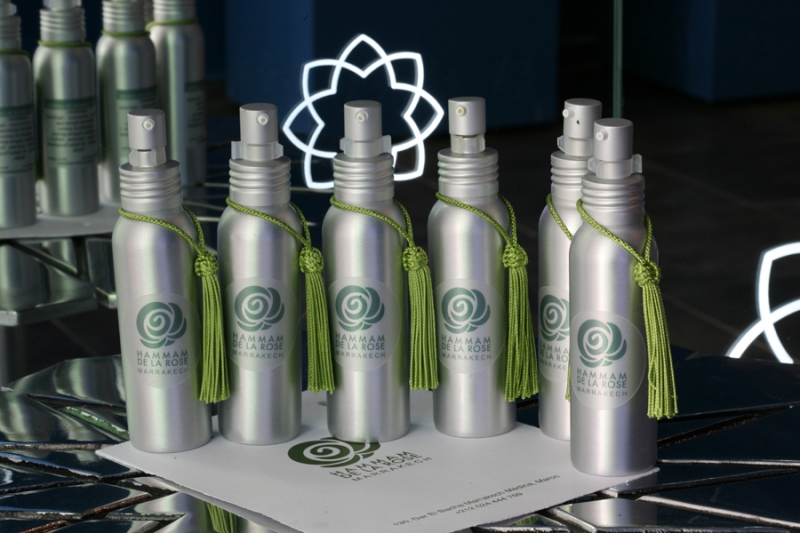 Hammam de la Rose uses natural argan-based products manufactured exclusively for use in the Hammam.
Pure Argan Oil
150DHS
---
This rejuvenating, relaxing and protective oil is a traditional Moroccan treatment.
Verbena oil
140DHS
---
A soothing, relaxing, invigorating oil that acts directly on the nervous system.
Oil of amber and musk
140DHS
---
A precious, sensual body oil that nourishes and revitalizes tired skin.
Cinnamon orange oil
140DHS
---
A decongestant for oily skin which combats cellulite giving shine, health and flexibility to hair.
Green tea oil
140DHS
---
Nourishing, softening and anti-ageing, this oil promotes skin elasticity and is a perfect for revitalizing dry hair.
Huile Hammam de la Rose
140DHS
---
A softening, moisturizing, bronzing oil.
Ghasoul paste orange blossom
100DHS
---
Regenerates the skin by eliminating dead cells to leave skin soft and silky. An excellent tonic for the hair without splitting or damaging it.
Eucalyptus black soap
80DHS
---
A powerful exfoliant that removes toxins through cleansing properties that activate deep cell regeneration.
Honey Rose Mask
100DHS
---
A nourishing and soothing mask that is perfect for dry skin.
Spice Scrub
120DHS
---
Exfoliates and softens the texture of the skin enabling deep cleaning.